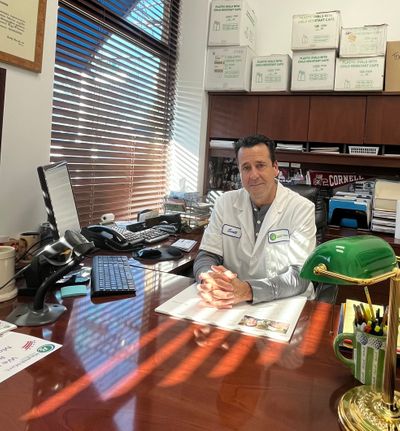 Scott Buda
Chief Pharmacist/Store Owner
Chief Pharmacist/Owner Scott Buda has over 35 years of retail pharmacy experience. He graduated from St. John's University School of Pharmacy in 1990.
Born and raised on Long Island's South Shore, Scott is married with three children. His goal has always been to treat his customers like members of his own family, and he and his staff strive to do that each and every day.
Scott Buda
Chief Pharmacist/Store Owner
Naz Nazarian
Staff Pharmacist. With Healthmart Freeport since graduating pharmacy school, 20+ years.
Debbie Ruiz
Pharmacy Technician. Long time employee, over 15 years. Fluent in Spanish.
Ingrid Rosales
Pharmacy Technician, almost 10 years. Fluent in Spanish.
Debbie Feldman
Office Manager, 10+ years
Andry Urena
Front End Clerk, recently hired 1+ years, fluent in Spanish.
Lesslie Gonzalez
Pharmacy Technician - 10+ years, fluent in Spanish.